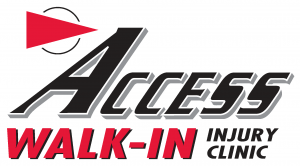 No Appointment Necessary
One Hampton Road, Exeter, NH
Introducing the Access Walk-In Injury Clinic at Access Sports Medicine & Orthopaedics.  Offering walk-in medical services for injury and illness including but not limited to torn muscles, sprains, strains, fractures, stitches, joint pain and minor acute illness or injuries.  Save time and money at Access Walk-In Injury Clinic.  No appointments are necessary.
No Appointment Necessary

Walk-In Medical Care

Open at 7:30am Monday through Saturday

On-Site X-Ray and MRI

Most Major Insurances Accepted
Services Offered:
Management of sprains, strains and minor fractures
Lacerations, scrapes and minor wounds that may require stitching
Back pain and injuries
Sports injuries
Minor concussions
Minor Illnesses (cough, cold, sore throat, earaches, nasal congestion, UTI, skin rashes & infections)
Point of Care laboratory services: Quick Strep, Urinalysis, Urine Pregnancy test
Wound, urine & throat cultures
X-ray and MRI
Access to physical and occupational therapy services
Hours:
Monday through Thursday: 7:30am to 7:30pm
Friday: 7:30am to 5pm
Saturday: 7:30am to 5pm
For more information, please call 603-775-7750.  Have a question?  See our Frequently Asked Questions.
Access Walk-In Injury Clinic
One Hampton Road
Exeter, NH 03833
603-775-7750
Directions
If you are having a medical emergency, please call 911 or go to the emergency room.
__________________________________________________________________________________
"Thank you to the staff of Access Walk-In Injury Clinic.  Everyone at your clinic is so kind and professional.  I really appreciate having the walk-in clinic, it saved me time.
~Maryanne
"I paid a visit to the walk-in clinic last week for a sprained ankle and couldn't have been happier with the service there – I was in and out in less than an hour, and was seen by a trusted professional. So many times I've had minor sprains but refused to go to the emergency room because of the long wait, so I'm very thankful that this opened!"
~Joni
__________________________________________________________________________________